SOLiD to Deliver O-RAN -based Solutions in 2019
Will provide solutions to global operators
February 25, Plano, Texas,   — SOLiD, the leader in cellular in-building and public safety infrastructure, today announced that they will deliver solutions based on the O-RAN Alliance architecture to global operators in South Korea, Japan, the United States and throughout the Europe/Middle East region. SOLiD recently joined the O-RAN Alliance as a contributing member. As a member of the O-RAN Alliance, SOLiD joins industry leaders who are leading the industry toward open, interoperable interfaces and RAN virtualization.
The O-RAN Alliance-defined open interface is the key feature for advanced and efficient mobile RAN in 5G environments, as well as in 4G, which benefits both mobile operators and vendors.
SOLiD's innovation paths in product and technology are aligned with the O-RAN Alliance-defined open interface, specifically in such products as SOLiD's IA-8000, Mobile Front-haul Solution, and GENESIS Distributed Antenna System.
According to SOLiD CEO, Dr. Seung Hee Lee, "SOLiD is at the forefront of providing Open RAN solutions to global operators in South Korea, Japan, the US and across the globe. Our early experience, and other ongoing Open RAN initiatives can accelerate deployment of innovative radio technology in mobile networks across the globe. We are delivering O-RAN solutions in 2019 and will do so for years to come."
Iain Gillott, President of iGR comments, "The RAN market is due for new business and technology models, lower price points and easier deployments scenarios – these will be needed to lower the cost of 5G deployment and speed time to market. O-RAN allows vendors such as SOLiD, with extensive radio expertise, to enter the market and provide a range of solutions."
SOLiD is also included in a press release issued by the O-RAN Alliance and global operators and vendors. Read here.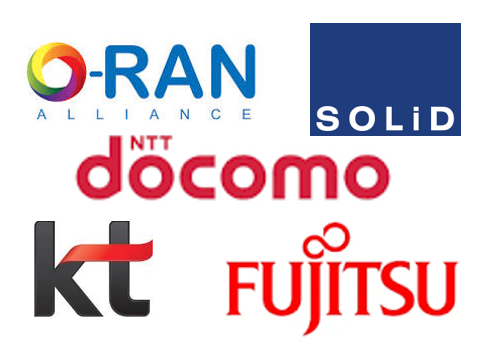 SOLiD will be showcasing solutions at their pavilion at MWC19 at stand 7G81 in Barcelona, Spain, February 25 – 28, 2019.
About SOLiD:
SOLiD (https://dev.solid.com) drives extreme edge connectivity through a portfolio of DAS, optical and IOT solutions to connect people, places and things in a fantastically connected world. SOLiD delivers distributed antenna systems, optical transport and IOT solutions across the globe. SOLiD enables indoor and outdoor cellular and public-safety communications at some of the world's best-known and most challenging venues including leading hospitals; professional, and college sports venues; government, university and Fortune 500 corporate buildings and campuses; international airports and metropolitan subways; industrial and logistical facilities; and other high-profile sites. For further information on SOLiD DAS, Backhaul and Fronthaul and IOT solutions go to dev.solid.com or call 888-409-9997.
Contact:
SOLiD
Tim Moynihan, SVP, Marketing
tim.moynihan@solid.com 
914-420-5264